# Démo QOwnNotes
Vous pouvez essayer QOwnNotes dans votre navigateur Web sans l'installer en suivant ces instructions:
Cliquez sur ce lien Play With Docker

(opens new window)

. 2) Cliquez sur le bouton Connexion / Démarrer (voir la puce de capture d'écran 1) et connectez-vous avec votre compte Docker (vous devez en créer un si vous n'en avez pas déjà un).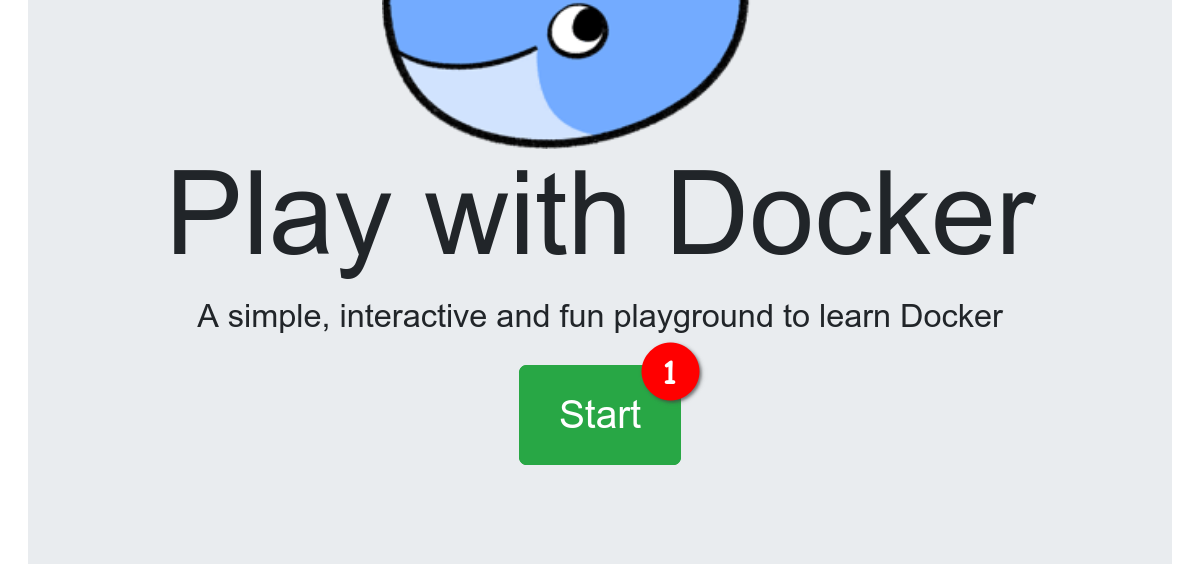 Attendez que le conteneur soit créé et tourné. Ensuite, vous devriez pouvoir cliquer sur 6080 en haut (voir puce de capture d'écran 2). Si vous rencontrez une erreur, attendez un peu plus et essayez à nouveau de cliquer sur 6080, le chargement de l'environnement de bureau prend un certain temps.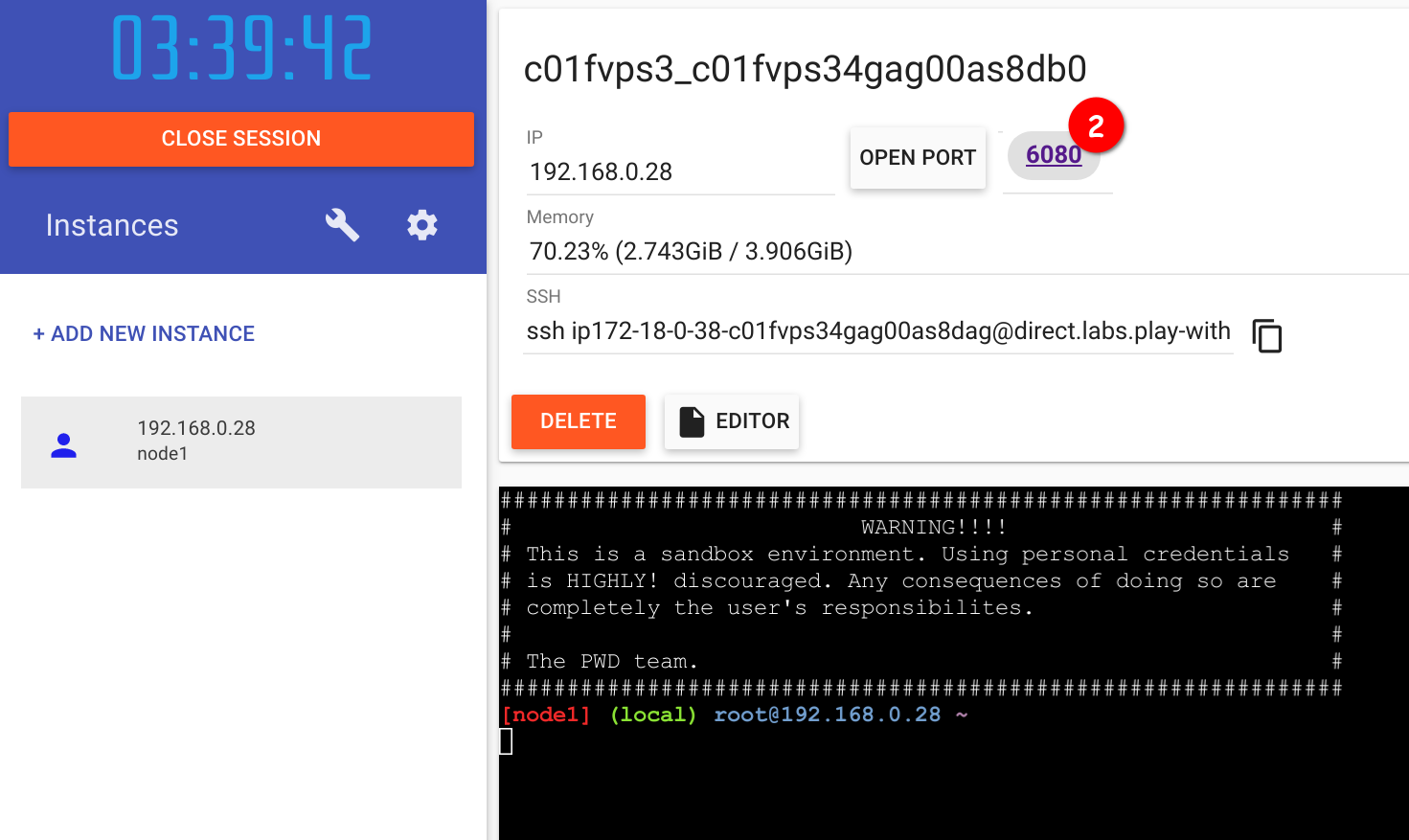 Un nouvel onglet de navigateur devrait s'ouvrir pour produire un bureau. Cliquez sur le symbole en bas à gauche à l'écran (dans la barre des tâches), survolez Accessoires et cliquez sur QOwnNotes (voir puce de capture d'écran 3).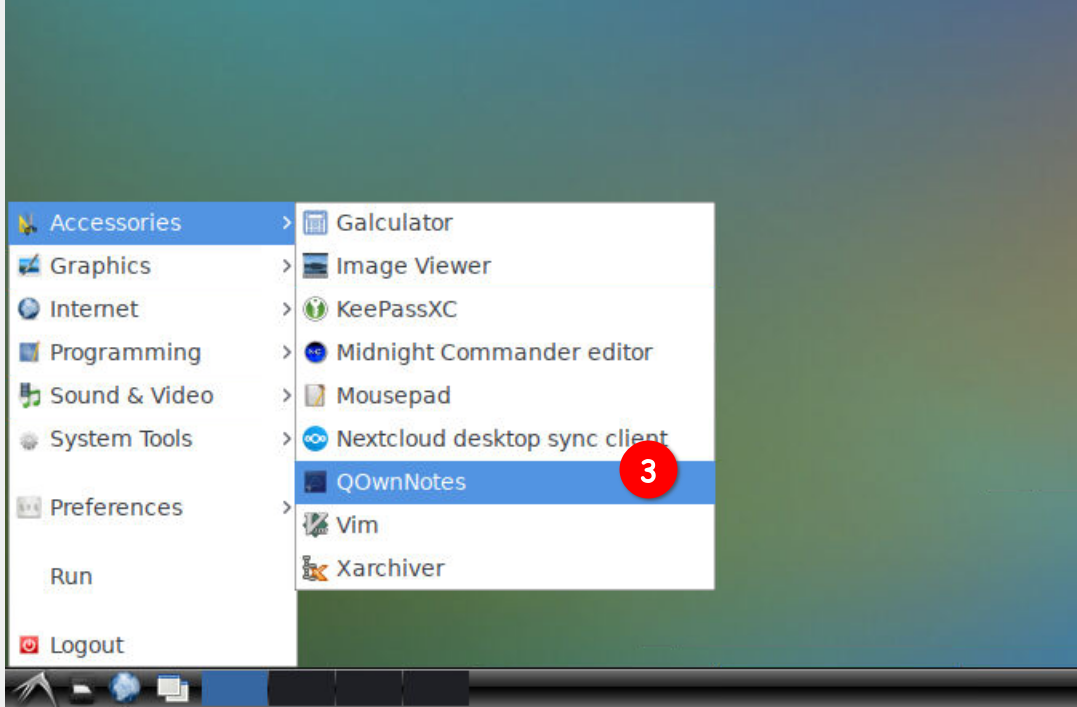 The QOwnNotes install dialog should open, click through it and press Finish to see the QOwnNotes main window.