# QOwnNotes-webapp
U kunt foto's van uw mobiele telefoon invoegen in de huidige notitie in QOwnNotes op uw desktop via de webapplicatie op app.qownnotes.org (opens new window).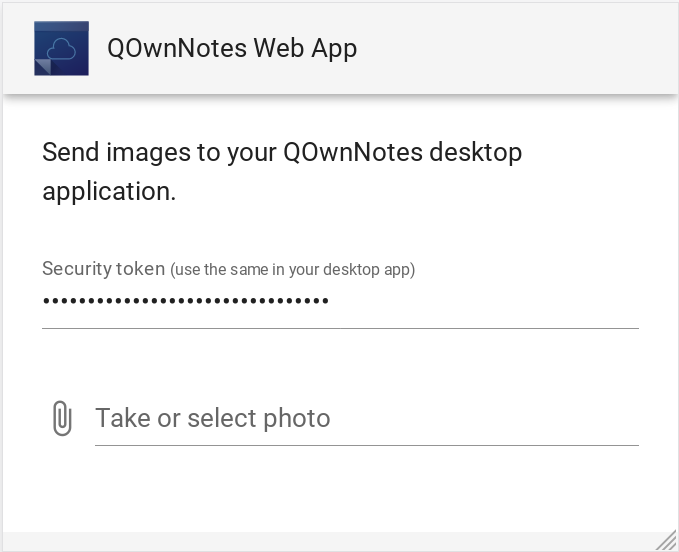 De webtoepassing op uw telefoon communiceert via internet met uw QOwnNotes-desktoptoepassing. De communicatie tussen QOwnNotes en de webservice is transport versleuteld. No images will be stored on the server.
Er was een instellingenpagina Webapplicatie om ondersteuning voor de webapplicatie toe te voegen.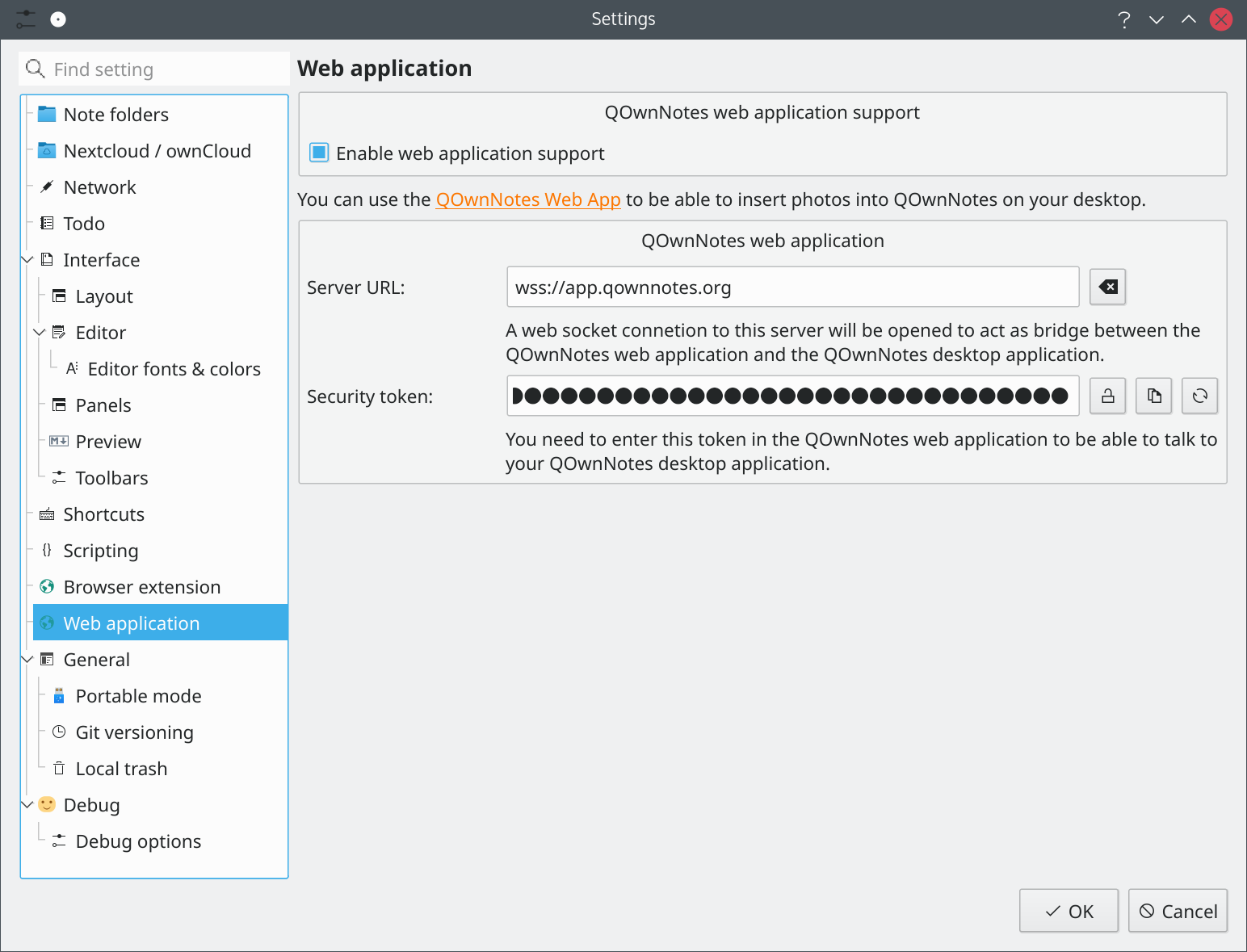 Vergeet niet uw geheime token te kopiëren van de instellingenpagina van QOwnNotes naar app.qownnotes.org (opens new window) om te kunnen communiceren met uw lokale instantie van QOwnNotes.
Je kunt de broncode van de webapplicatie vinden op web-app op GitHub (opens new window).
U kunt deze webservice ook zelf hosten, de pas gebouwde docker-afbeeldingen zijn beschikbaar op qownnotes-web-app op DockerHub (opens new window).